Dr. Mohamed Moussa
Dr. Moussa has always been interested in binocular (two-eyed) vision, paediatric optometry and ophthalmology. He graduated from Cairo University Medical School in Egypt in 1989. In 1995, he also completed a residency in Ophthalmology and Masters in Paediatric Ophthalmology from his alma mater. In 1999, he gained a Masters in Vision Science in Paediatric Optometry from the School of Optometry at the University of Waterloo, and received an Optometry Doctoral Degree from the New England College of Optometry in Boston, MA in 2002. Dr. Moussa received several certifications for post-graduate studies in areas of treatment of learning difficulty related to visual problems, lazy eye, brain injury rehabilitation, sports vision and other fields related to eye coordination and brain control on the visual system.
Dr. Moussa works as a Director for the Vision Therapy and Research Centre and the main doctor for Dr. Moussa Family Eye Care Centre plus his roles as clinical assistant professor for Western University in California and Clinical Faculty for the School of Optometry in University of Waterloo in Ontario. He is also the Consultant for the Egyptian Eye Academy in Cairo, Egypt and the founder for the vision therapy and eye coordination and visual rehabilitation clinic there.
Dr. Moussa gives lectures on regular basis, both nationally and internationally.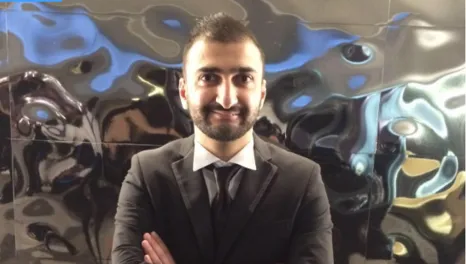 Dr. Saed Isaac
Dr. Isaac joined our team July 2018. In 2010, he graduated from the University of Michigan with Bachelors of Science in Chemistry with High Honours. During his time in Michigan, he received several awards and scholarships for community engagement and service. He's been residing in Windsor for the past seven years.
He graduated with a Doctorate of Optometry (Dean's Honours List) in 2018 from University of Waterloo. He enjoys working with patients of all ages and has a particular interest in contact lenses, vision therapy, and pediatrics. Dr. Isaac trained in pediatrics with Dr. Moussa at the Pediatric and Vision Therapy Centre, and joined the team upon his graduation.